ENTERPRISE AP AUTOMATION
From standard procedure to strategic web-based powerhouse
DOCUMENT MANAGEMENT & DATA EXTRACTION
Documents and the data within are the lifeblood of accounts payable. With Circulus, all data formats and document types can be simply collected, indexed, and securely stored. By supporting web forms, data feeds, direct uploads, EDI, email, FTP and P.O. Box Services, you can get your data into our platform in whichever methods are best for you.
Proprietary web scan interface

99%+ data accuracy, including handwritten data

Level 3 data center

SOC 1 Type II / SOC 2 Type 1 / SSAE 16 compliance 

SOX compliant document history

Document template mapping

Comprehensive, 3-way data validation

SLA-based turnaround time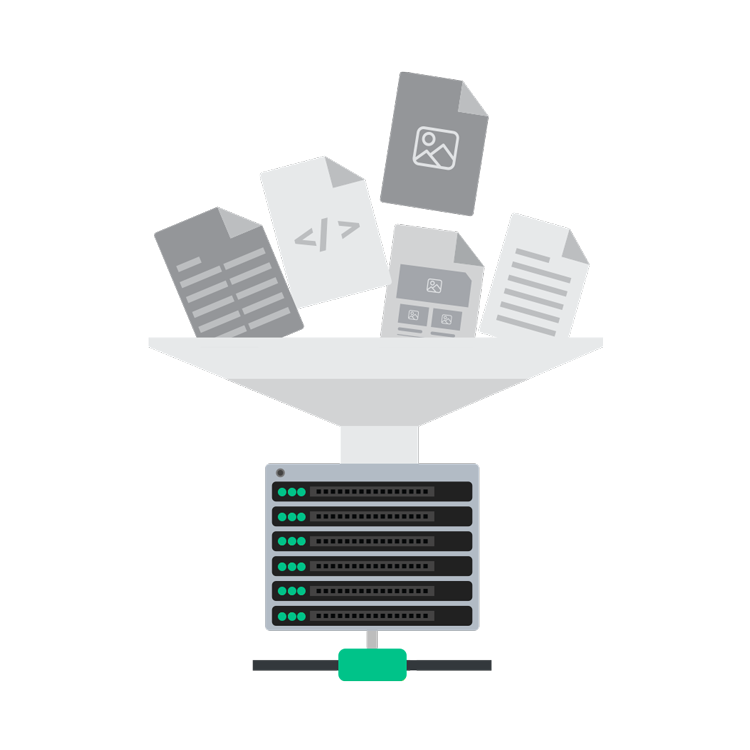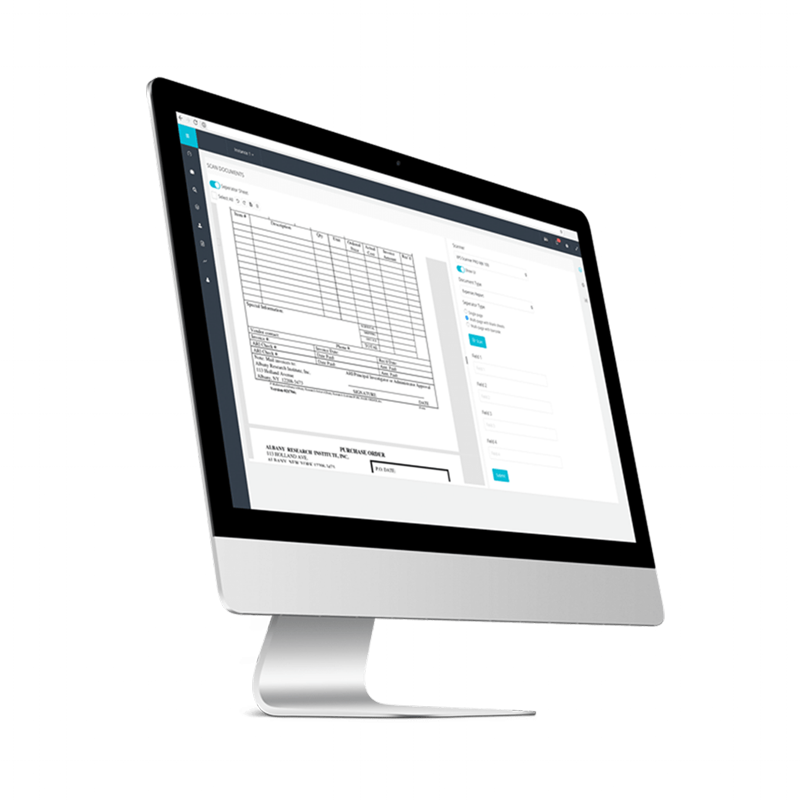 WEB-BASED CLIENT & VENDOR PORTALS
Circulus Enterprise is proud to offer a platform for AP personnel and their vendors, all without license-based pricing. By removing seat-based pricing, the cost of Circulus Enterprise can scale painlessly as your organizational headcount grows. So with our powerful role-based access engine, security and accountability are automatically built into our platform.
Customizable accessibility levels, tiers, and privileges
Unlimited user seats
Accountability / visibility alerts
Vendor portal
Mobile AP
Configurable approval workflow
Configurable exception handling workflow
Variable coding
Support for 2-way AP data exchanges
ACCOUNTS PAYABLE WORKFLOW
Powerful AP workflow and flexible business rules are what separate decent accounts payable automation platforms from great ones. Plus, as a one-stop shop, your data, processes, and support are all under the Circulus roof. No more hunting down subcontractors for support, paying premium prices to cover 3rd party licensing fees, or losing data throughout partner data networks.
Automatic three-way PO Matching and PO flip capabilities
Client-specific business rules
Robust, configurable approval & exception handling workflows
Automatic defaults for GL coding, PO tolerance, etc
Table lookups
Exception Resolution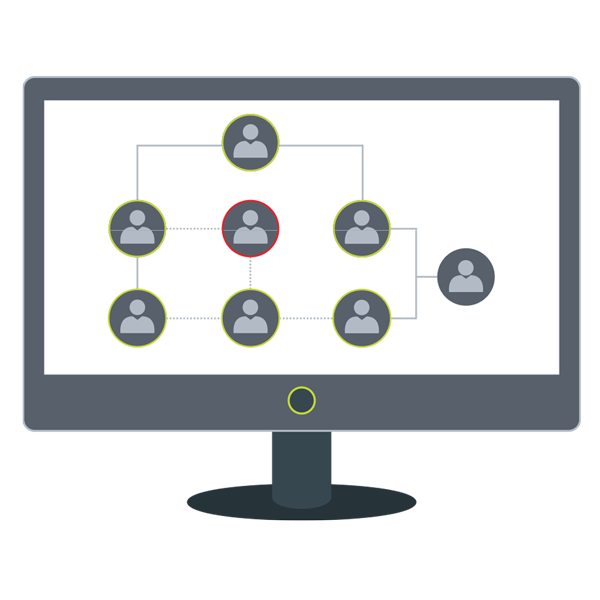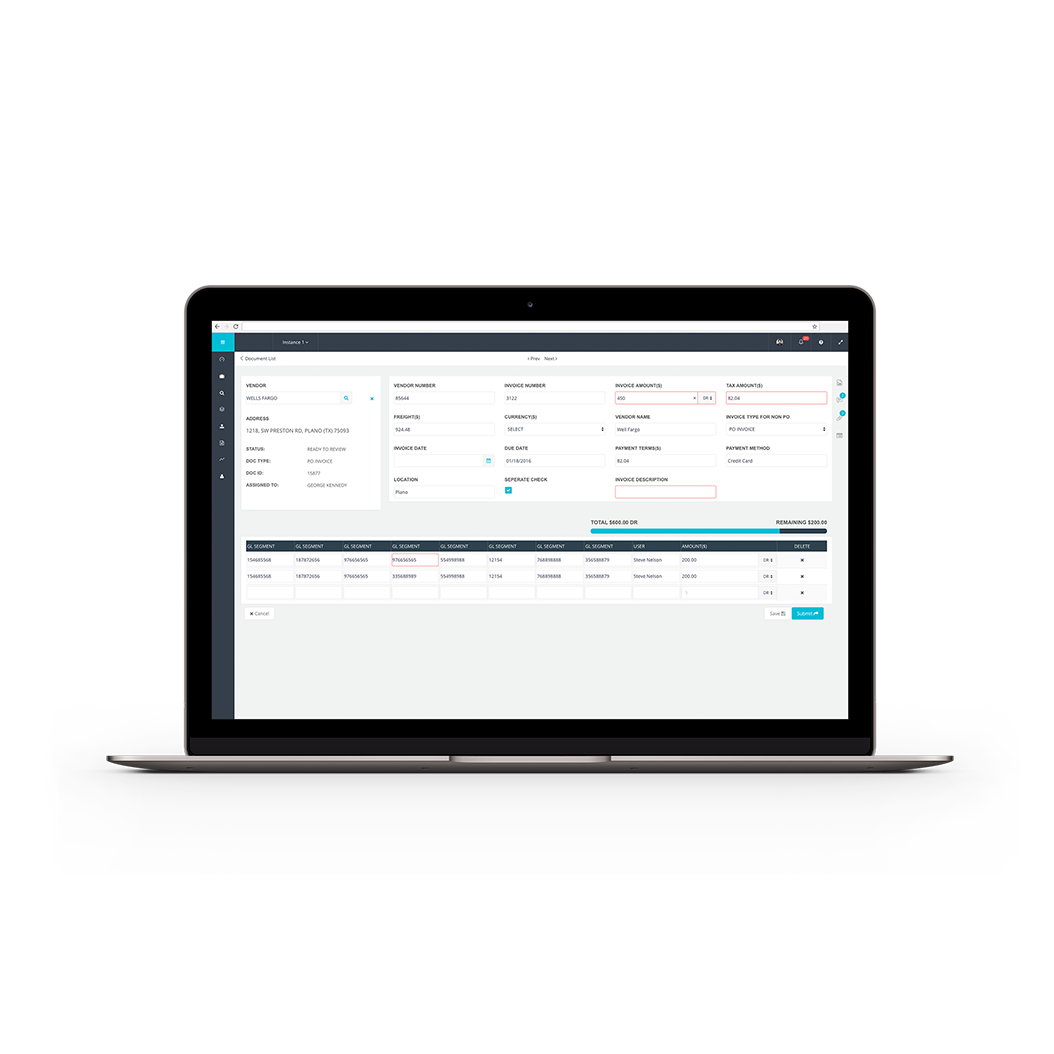 ERP INTEGRATIONS
You've no doubt got an existing tech stack, and your AP platform should comfortably conform to your current tools. Circulus Enterprise integrates with the leading ERP platforms with minimal client-side IT involvement.
Invoice details
PO feeds
Receiver feeds
Vendor master feed
Chart of accounts feed
Discount terms feed
Payment details feed
Additional business-relevant information
INTEGRATED AP SERVICES
Invoice management is crucial to your business, but there's much more to it than meets the eye. Beyond simple housing and data extraction, there are many steps in between which can quickly consume precious bandwidth, especially if you cost your operations on an activity-basis. Our capabilities extend to these tasks, further opening opportunities to re-direct resources to more valuable activities.
GL coding
Statement reconciliation
Document separation
Vendor maintenance
Mailbox services
Variable coding
Non-AP document automation & services
Spend analytics
Indirect and direct spend classification
Analyze global spend
Fully-leverage contracts
Optimize sourcing pipeline
Improve bottom line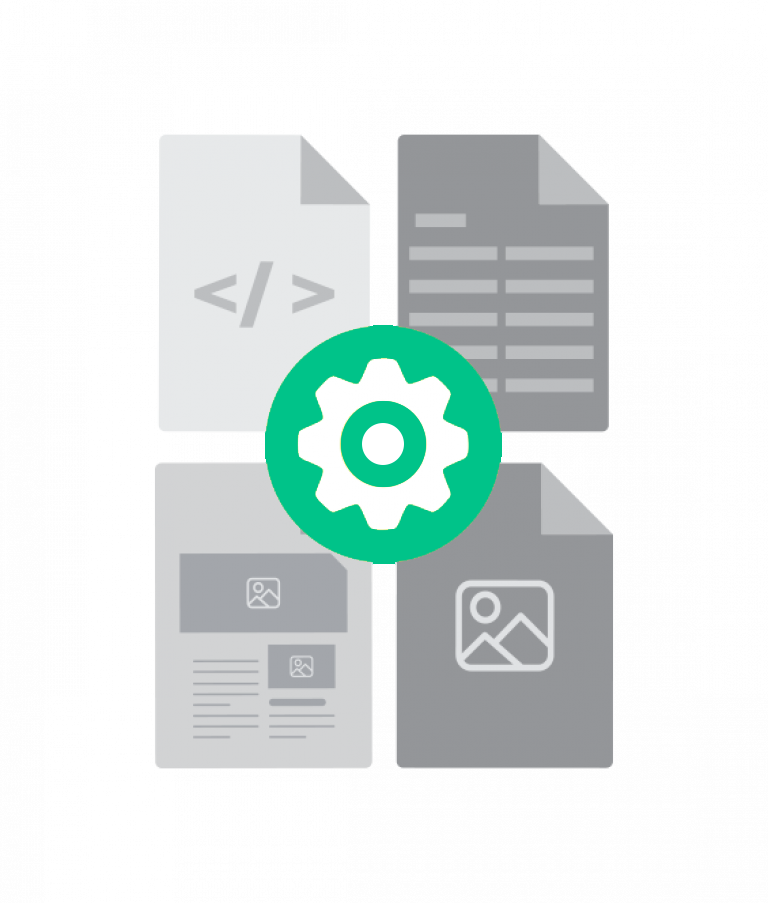 With Circulus [XTGlobal], we were able to receive a solution that provided us with 99.5% accuracy for our data extraction despite having close to 10,000 vendors invoices templates. Their fully customizable end-to-end solution provides not only the standard data extraction and approval workflow, but incorporates our custom online forms, business rules, and data feed as well.

With our idiosyncrasies it was a must to have a solution that was customizable but not ladled with professional service fees. Circulus [XTGlobal] offered us a customizable solution that met our exact needs, did not require us to fit into their mold, and far exceeded our expectations.

Having been in management here for 15 years, I can honestly say Circulus [XTGlobal] has been the best vendor I've had the pleasure of working with. They take the word "partnership" seriously and go above and beyond the "call of duty" in every aspect of their business."