IT'S ALL ABOUT THE NUMBERS
And we made getting them easier.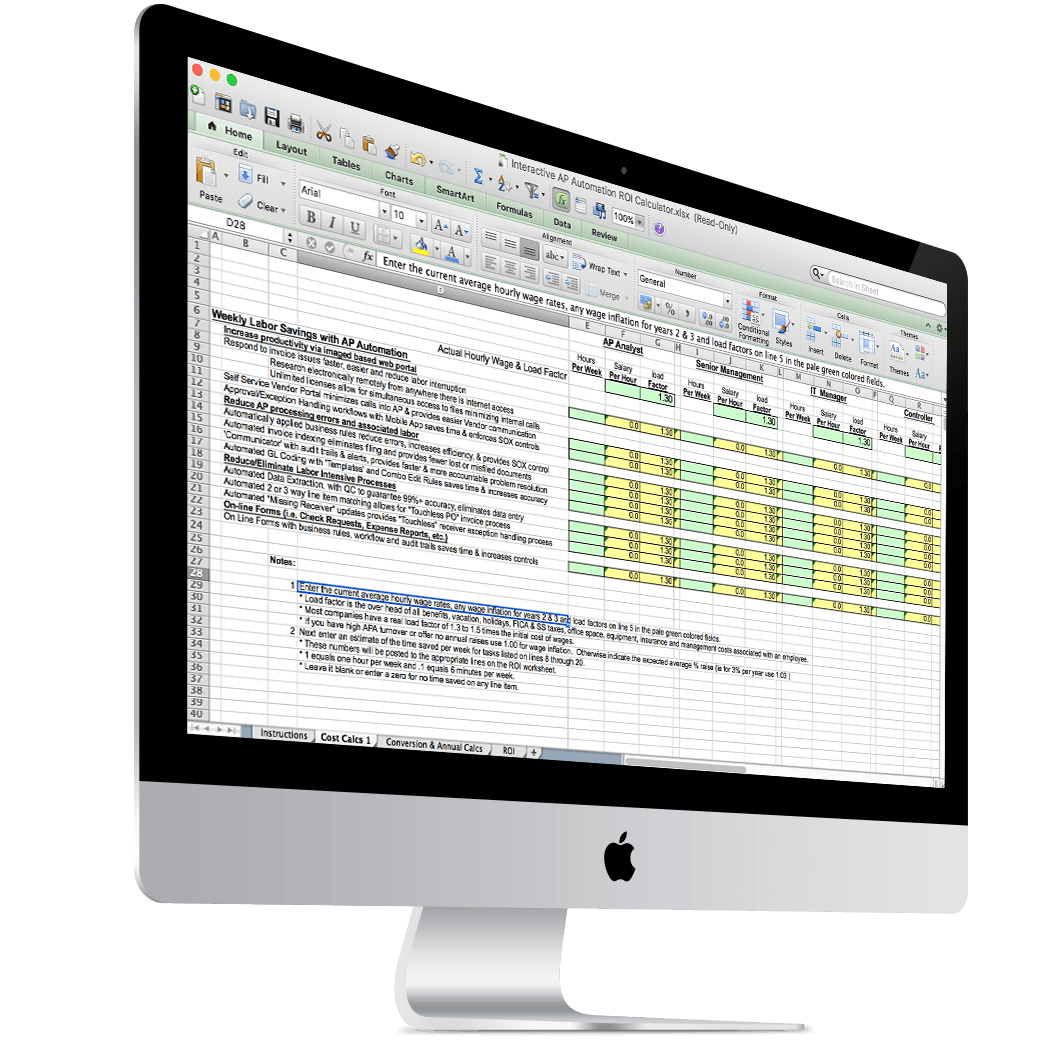 Do you find it difficult to implement process improvement initiatives due to limitations with budget and IT bandwidth?
Although the benefits of implementing a solution are recognized, you wonder if they will outweigh the costs.
By downloading our interactive ROI Calculator, you can finally have the numbers you need to understand the value of implementing an AP Automation solution.
Determine your company's actual ROI
Discover how AP automation can lower your 'Cost per Invoice"
Realize potential savings in budget and bandwidth
Why Circulus Enterprise AP?
Immediate Ramp Up Capabilities
Our platform integration is a seamless and managed process, which allows for your users to actively take advantage of the capabilities immediately after launch.
Minimal Upfront Cost (Cap-Ex)
Implementation of the Circulus AP Platform requires minimal Cap-Ex, allowing you to realize a virtually immediate return on investment.
No Ongoing IT Support Required
Our platform and implementation are full-service, and do not require any infrastructure changes or technology personnel for ongoing support. The Circulus platform and implementation does not require any 3rd party partnerships, as all services are performed 100% in-house.
Our cloud solutions are highly configurable, and provide unlimited users to access and work within our technology. Combined with instantly configurable workflow options, our platform allows you to easily scale to the volume and complexity of your business.