AP AUTOMATION
From standard procedure to strategic web-based powerhouse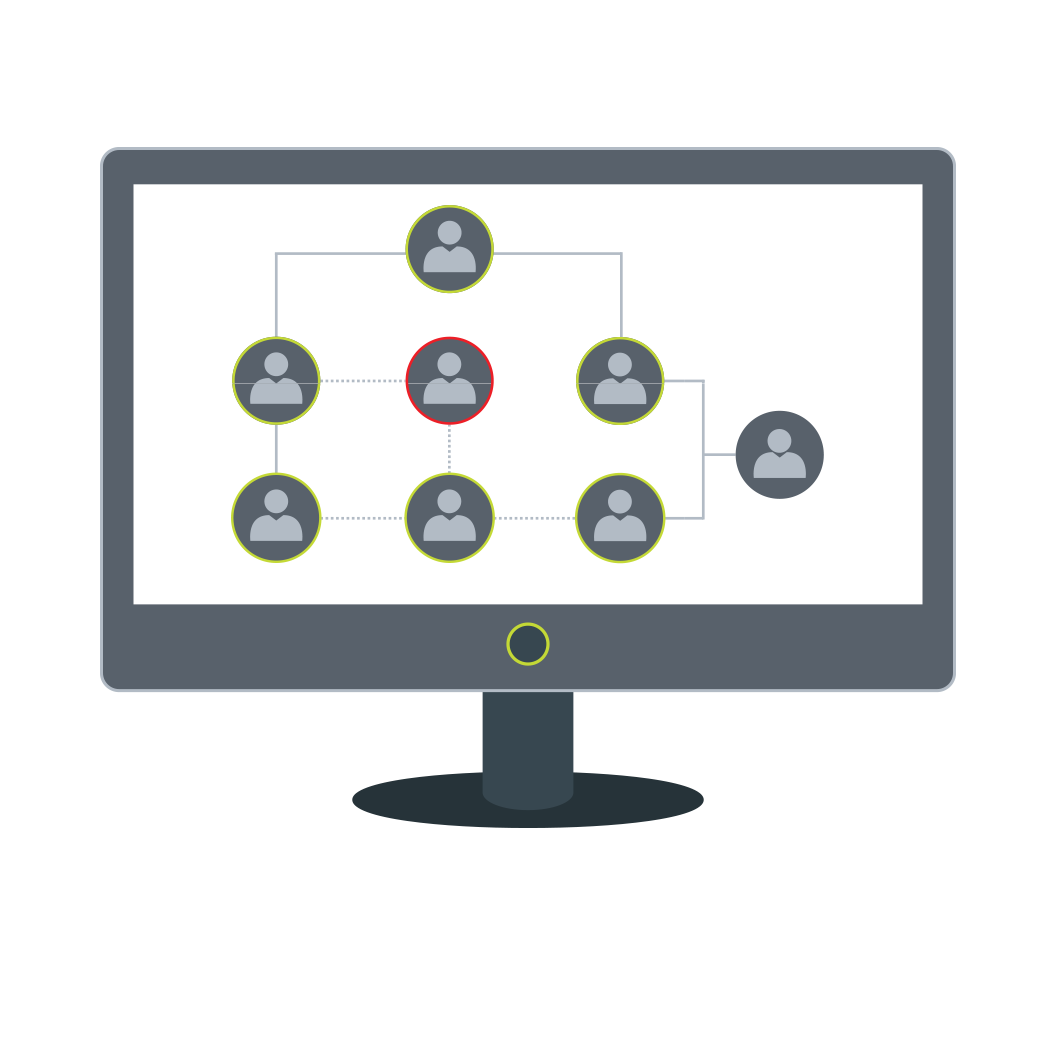 ACCOUNTS PAYABLE WORKFLOW
Powerful AP workflow and flexible business rules are what separate average invoice automation platforms from great ones. Circulus offers a solution designed to scale with your complexities. From simple processing to detailed multi-step rules-driven workflow, we provide solutions for companies with varied requirements.
2-Way, 3-Way, 4-Way Touchless PO Matching
Automated Document Routing
Automated Line Item Coding
Role-Based Access
Business Rule Automation
Multi-Entity Support
INTELLIGENT DATA EXTRACTION
At Circulus, our combination of Human Intelligence and Proprietary Technologies allows us to offer unbeatable Data Extraction Services, including Semi-Structured and Handwritten Data. By providing Client-Specific Templates and and 2-Way, 3-Way, 4-Way Validation, our System provides immediate adherence to both Quality and Turnaround SLAs.
Achieve 99%+ Data Accuracy from Day-1
Comprehensive 2-Way, 3-Way, 4-Way Matching
Client-Specific Document Mapping Templates
When it comes to Data Consumption Methods, Circulus is flexible, allowing clients to provide Data in any Preferred Format, including:
Web Forms
Data Feeds
Direct Uploads
EDI / XML
Email
FTP
PO Box Services
Proprietary Web Scan Interface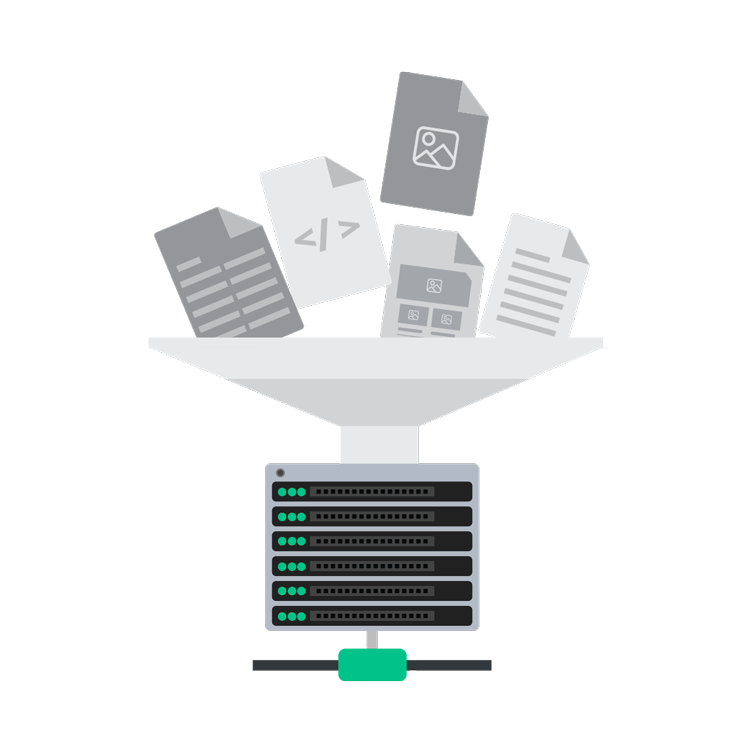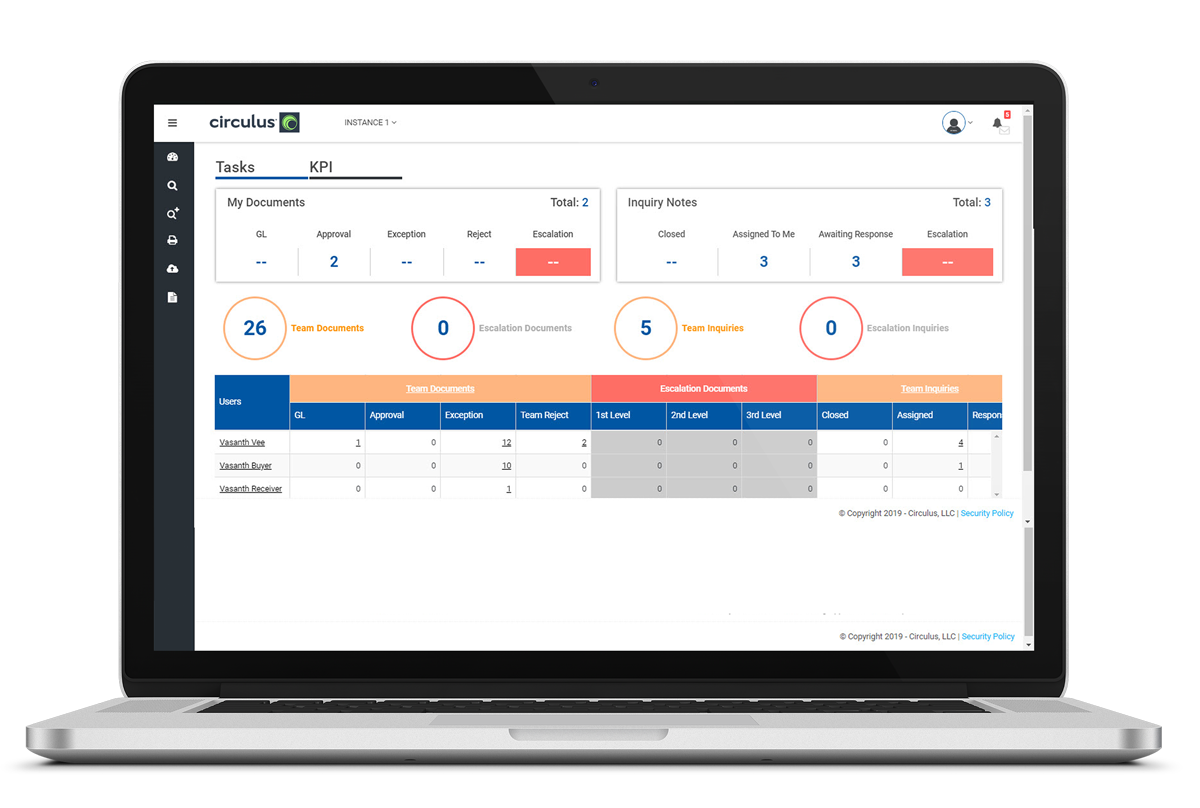 Visibility and Easily-Accessible Data are the cornerstones of an Efficient Payables Process. Circulus provides the tools necessary for instant access to Critical Invoice Details, Communication, and Reports.
Detailed Audit Trails
Powerful Search Capabilities
Role-Based Dashboards and Reporting
Internal Communication Tools
You've no doubt got a continually growing Tech Stack, and your AP Platform should comfortably conform to your current tools. Circulus integrates virtually with any ERP or Accounting Platform with little-to-no client-side IT involvement. Our Integrations and Implementations are completed 100% Remotely, Reducing Challenges associated with Remote Resources.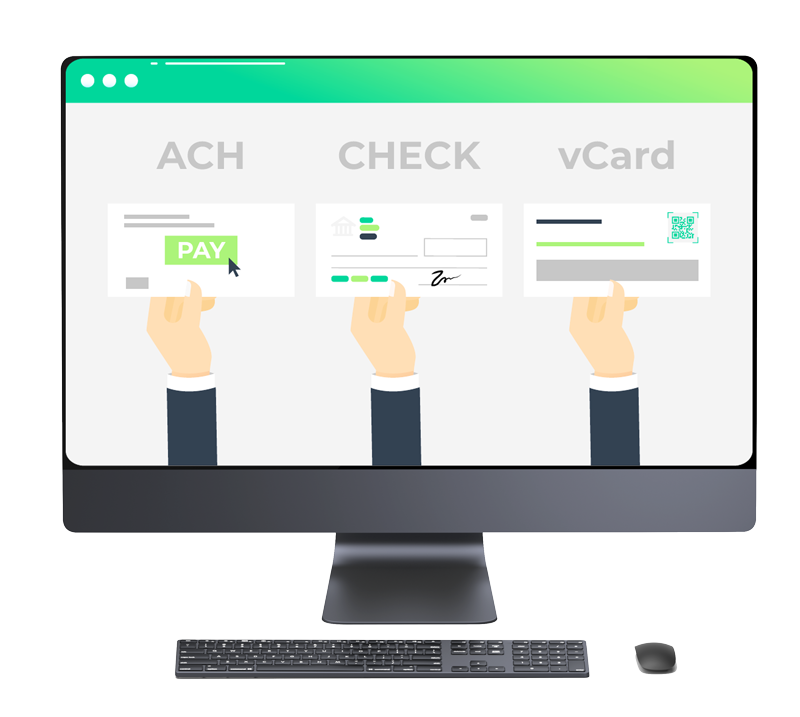 FLEXIBLE PAYMENT PROCESSING
Timely Payments and Efficient Scheduling can help maintain positive relationships with Suppliers and strengthen Working Capital. Circulus offers a range of Payment Solutions, including Check, ACH and Virtual Card (vCard) Payments.
Simple Supplier ACH and vCard Onboarding
Check Payment Options
Prevent Payment Fraud
View Full Payment Remittance
Automated Vendor Payment Email Notifications
ACCOUNTS PAYABLE ON-THE-GO
Your payables don't take a break when you are away from your desk. And in the fast-paced nature of an active AP department, prompt approvals can mean the difference between delayed Bill Processing and securing better vendor relations. Our Mobile Applications offer the critical functions needed to maintain access to Invoices, Conduct Reviews and ensure Swift Approvals.
Circulus Mobile Applications are available for iOS and Android Devices.