OUR TEAM IS YOUR TEAM 
Entirely configurable. Absolutely scalable. Totally doable.
Your business is packed with policies, procedures and workflows, many of which require manual intervention. Our non-voice business process outsourcing solutions take advantage of both technology and human brainpower to create powerful automation engines.
Our methodology allows for scalability of even the most complex business rules and workflow needs. And by integrating with your existing ERP, our solutions can operate seamlessly with your organization.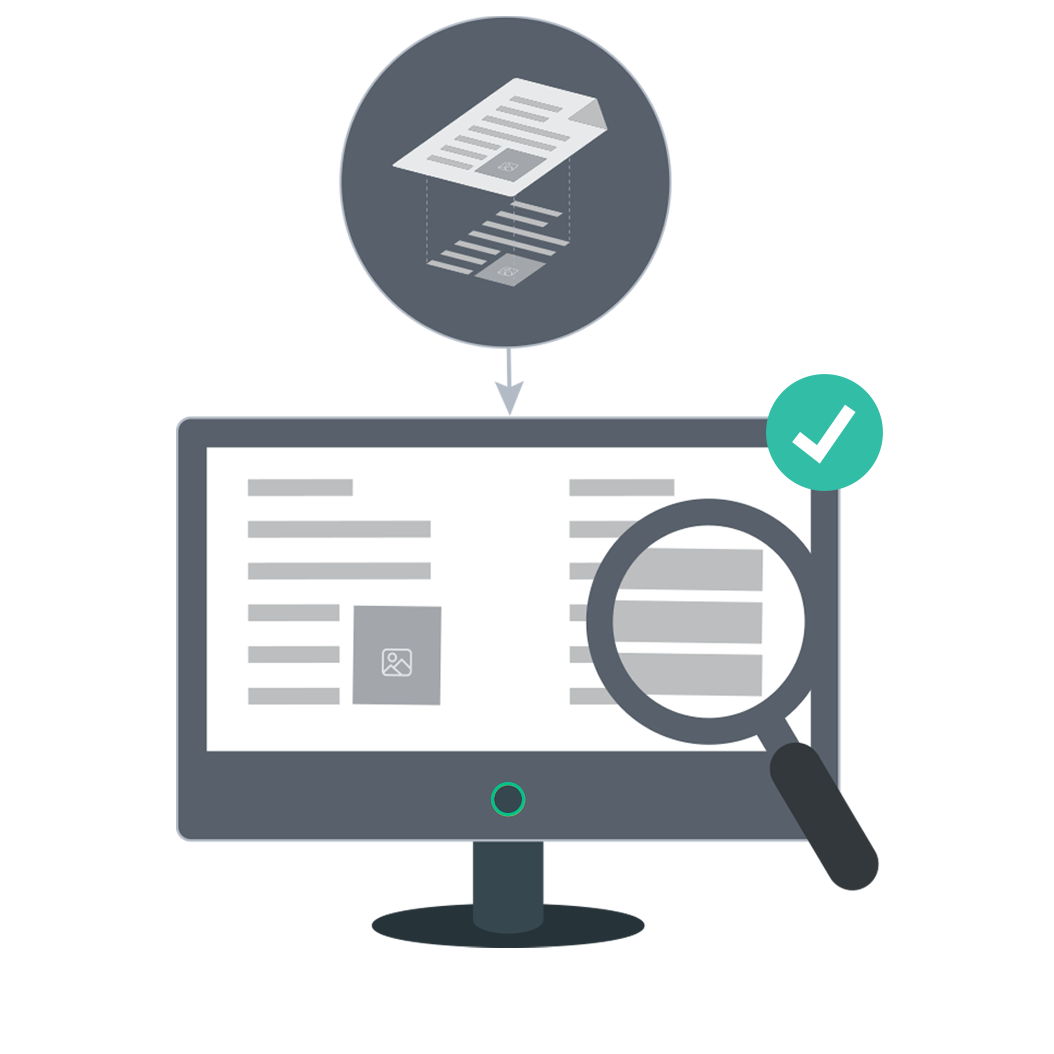 DATA EXTRACTION
Crucial data lives within physical documents, and we all know how cumbersome data entry and extraction can be. Circulus utilizes proprietary software in addition to data entry experts to extract and validate data from any format. Our capabilities leverage human intelligence with technical automation to give you the best possible quality, including undefined document formats and handwritten data.
Data extraction services include:
Tech-enabled data entry, with 99% accuracy
Client templates and data mapping
Data validation, QA and QC services
Image review
DOCUMENT COLLECTION
Documents provide the data at the heart of your business processes. While crucial, managing the collection of documents across multiple locations can be a major drain on resources. Circulus makes this task simple. We'll work with your existing systems and platforms to consolidate your document collection into a single destination for document management.
Document collection mechanisms include:
Proprietary Circulus web scan tools
Client portal uploads
External data feeds
EDI, email or FTP
PO Box services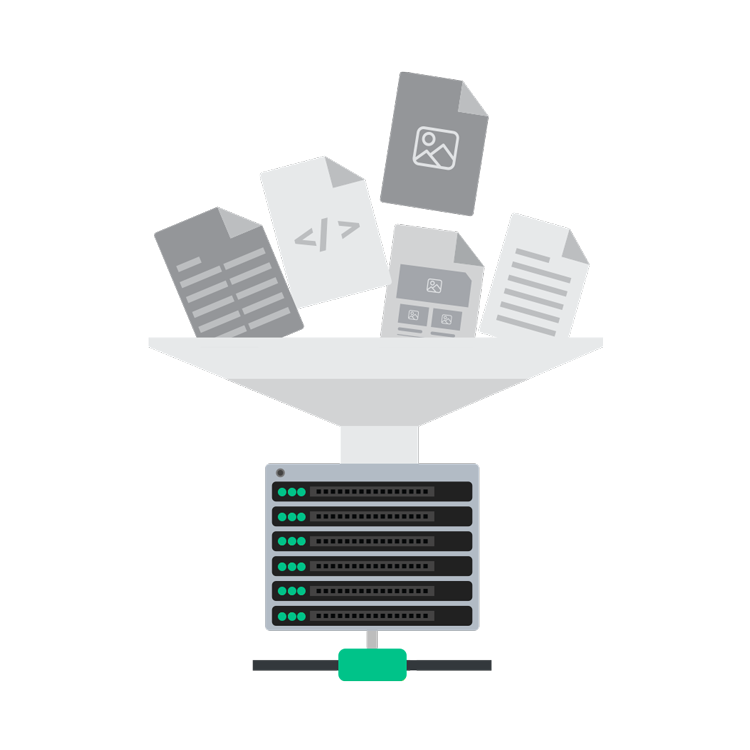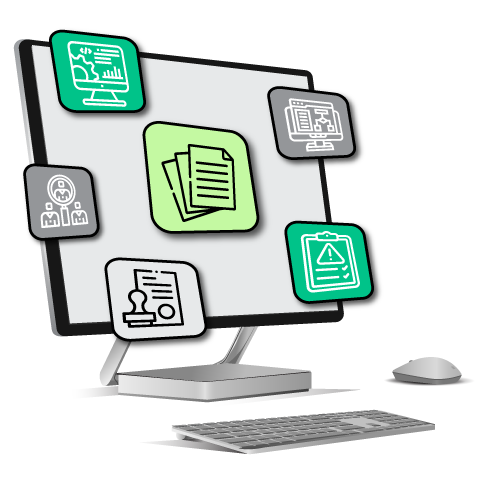 TECH-ENABLED PROCESSES
Circulus aims at creating best-in-class business processes and automated solutions that will improve efficiency, streamline existing procedures, eliminate redundant actions and save costs. We go beyond process outsourcing to develop customized solutions based on your unique requirements. Teamed with world class technology, you can expect only the best results.
Tech-enabled Processes Include:
Document Management
Exception Handling
GL Coding
Statement Reconciliation
Vendor Maintenance – User and Vendor Portal Development
With Circulus [XTGlobal], we were able to receive a solution that provided us with 99.5% accuracy for our data extraction despite having close to 10,000 vendors invoices templates. Their fully customizable end-to-end solution provides not only the standard data extraction and approval workflow, but incorporates our custom online forms, business rules, and data feed as well.

With our idiosyncrasies it was a must to have a solution that was customizable but not ladled with professional service fees. Circulus [XTGlobal] offered us a customizable solution that met our exact needs, did not require us to fit into their mold, and far exceeded our expectations.

Having been in management here for 15 years, I can honestly say Circulus [XTGlobal] has been the best vendor I've had the pleasure of working with. They take the word "partnership" seriously and go above and beyond the "call of duty" in every aspect of their business."

Circulus [XTBills] is a great product. easy to set up and use. They also have outstanding support. It's one thing to get the app, but they stand behind it and help you through any questions. That's a huge benefit. Can't recommend them enough.

The customer service team goes above and beyond with any issues you have and are extremely responsive to any/all questions. Kaity in particular is always on top of things and provides very thorough solutions to problems. I highly recommend this app!

This application was easy to setup, easy to integrate and easy to use. Customer service is fantastic and responsive. I use it only for paying bills so far. The ACH and vendor setup works great. I use it for several of my clients. I recommend this app.

The system is very user friendly. The support team is great their response time is amazing. This is a very good program and our customers love it.

Circulus has great customer service! They actually have real live people that pick up the phone and help your questions. Such a rarity today. Excellent knowledge base and super helpful. Yes, I recommend this product.

Excellent customer service

Once setup, this program has reduced my time requirements in handling my clients' bill pay function, seamlessly updates QuickBooks removing duplicate entry requirements and makes it easy to maintain our clients' records for them. Support when needed has been quick with their responses, courteous and to the point. I highly recommend this software.

Streamlines processes

Excellent app. Has made our complicated accounting process easy and affordable. Customer support has been outstanding. We highly recommend above all other accounting apps. Keep up the good work!

The solution we have been looking for!

Switched to Circulus about 6 months ago and haven't looked back. The integration with QuickBooks is seamless, and the interface is very user-friendly. Would highly recommend!

Circulus has made my life easier!

This app has transformed the way we do accounting. Before Circulus it was quite a headache, and now we have an easy and seamless process. I consider this an essential app. The biggest surprise has been the quality of Circulus's customer support and the pace at which the company is improving their product. Totally above and beyond what I expected from a third-party app developer.

Circulus rocks!